Crepe Delicious
I have the pleasure with working in close collaboration with Crepe Delicious in formulating creative concepts and enhancing the brand of the company. My duties were to create various marketing materials such as: trade show booth, digital menu boards, booklet, ads, assets for social media and packaging.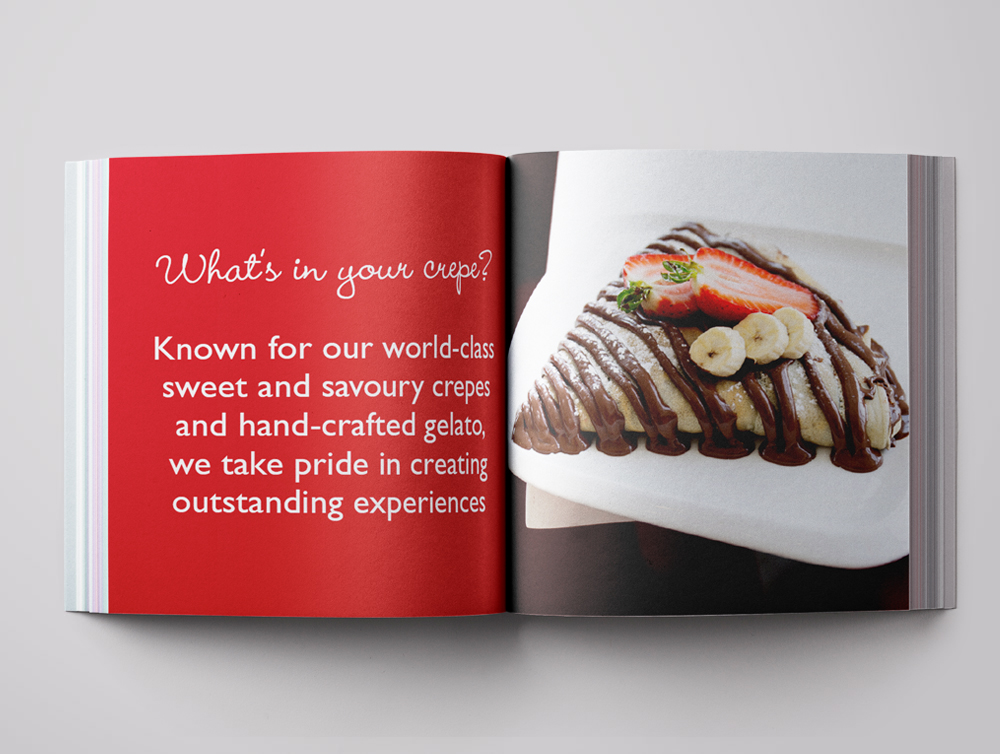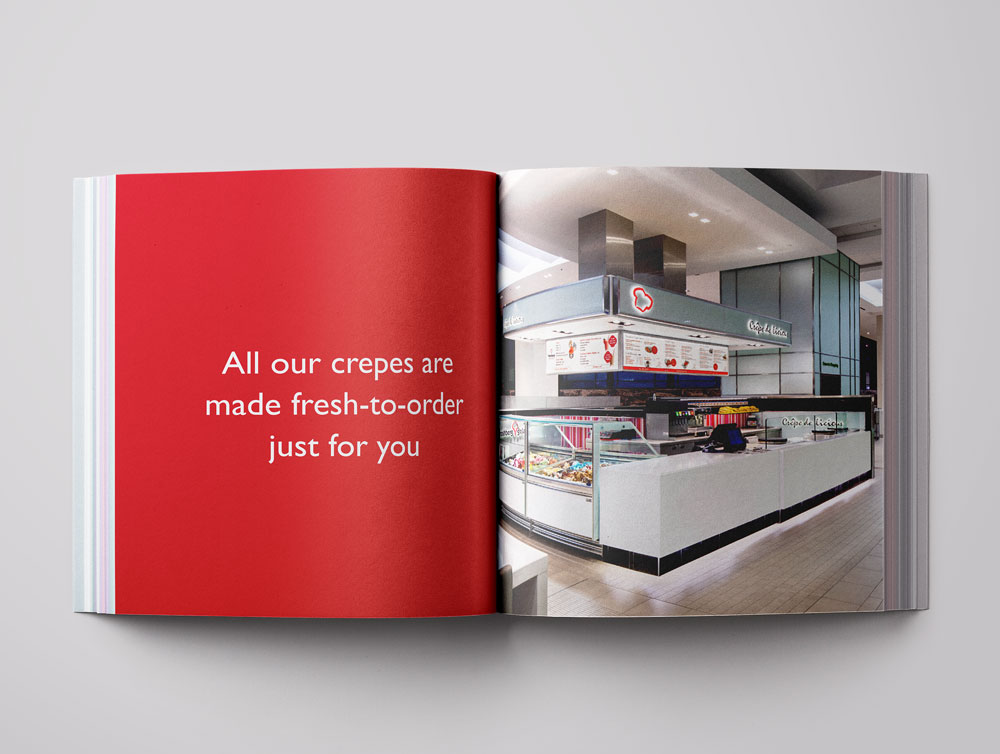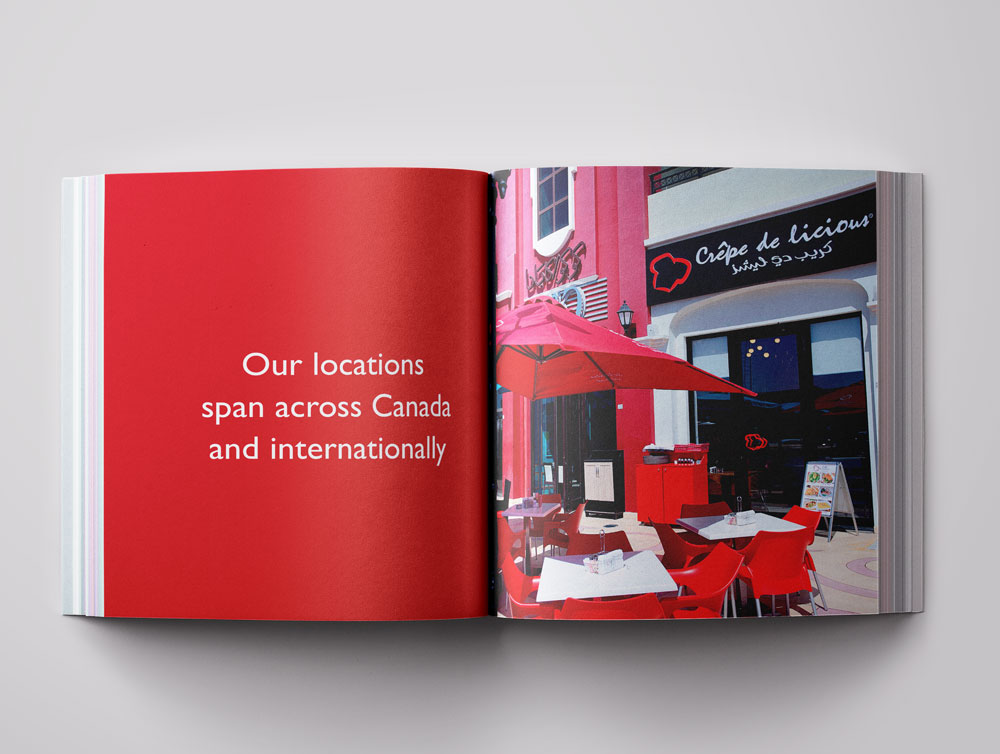 Re-design of the Crepe Delicious booklet which was used to promote the company during the 2017-2018 franchise shows in the US.
Monthly promos created for the horizontal digital signs in Crepe Delicious stores across Canada.
Re-design for Crepe Delicious hot beverage cup.